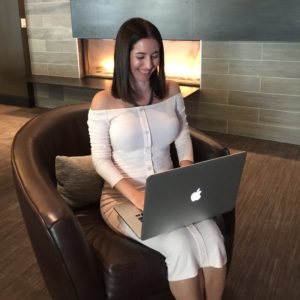 Hello, I am Damaysi Vazquez…
Are you ready to make daily sales in your home-based business and be the go-to person in your industry?
Have you ever felt that no matter how hard you work…
Things don't seem to "get it together"

You go from company to company hoping that the next one will make you money

You have been to many live seminars spending thousands and getting in debt to come back home and get no results

You wish your leader would just help you more

You feel like no one wants your product

Your friends and family tell you that network marketing doesn't work
When is it going to be your turn to shine and be the leader you know that is in you?
Well, that was my life for YEARS. I was doing affirmations, praying, and calling leads, calling my list of contacts, but my business was not going anywhere and neither was my set of belief systems.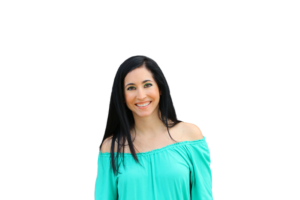 I can help you go from where you are to over 100 customers in 3 months because I did it.
You can be the girl or guy who dominates your city with your product or service. I was the girl who was international before my network marketing company was international. I was the girl hustling every day shipping samples and 25-pound boxes of products via FedEx to people in countries that, still many years later, the company is not in. You can have anything you want, honey… Anything.
However, it's going to take first of all a decision. Then, it will take hard work and consistency. Because I can tell you what I did, but if you are not willing to get over your excuses of why your business is not growing, there's nothing I can do for you.
You have got to work really hard despite your fears. You have to make it a habit to hustle. Success is a habit.
It wasn't until I was at the very bottom of despair and frustration in my home-business that I decided to actually get over my bullshit and decide I wasn't going to live life broke anymore.
I realized limitations are self-imposed, and I was the master at imposing limitations on myself, my abilities, and my beliefs. I got to the conclusion that my life was not going to change until I changed, and that as hard as it sounds, my financial situation was going to stay the same unless I did something drastically different no matter how much I prayed. "Faith is an action" was a phrase I had to really understand. "Normal" for me was going to have to change to a new normal.
Has that happened to you? Have you ever been so fed up with something in your life that you have decided to change it, and you have changed it right then and there? Maybe with your level of fitness… you have gotten tired of being overweight or tired or flabby and have just changed it forever? Or maybe with your relationships… you have gotten tired of people who abuse you or undermine you, and you have suddenly walked away from those people?
If you have, then you understand my sudden decision about money. You "get" me.
So, now, are you ready to decide something different for your business and finances? Are you finished living the life you currently live going from paycheck to paycheck? Ready to wake up excited and go to bed excited?
I am here to help you!
Damaysi