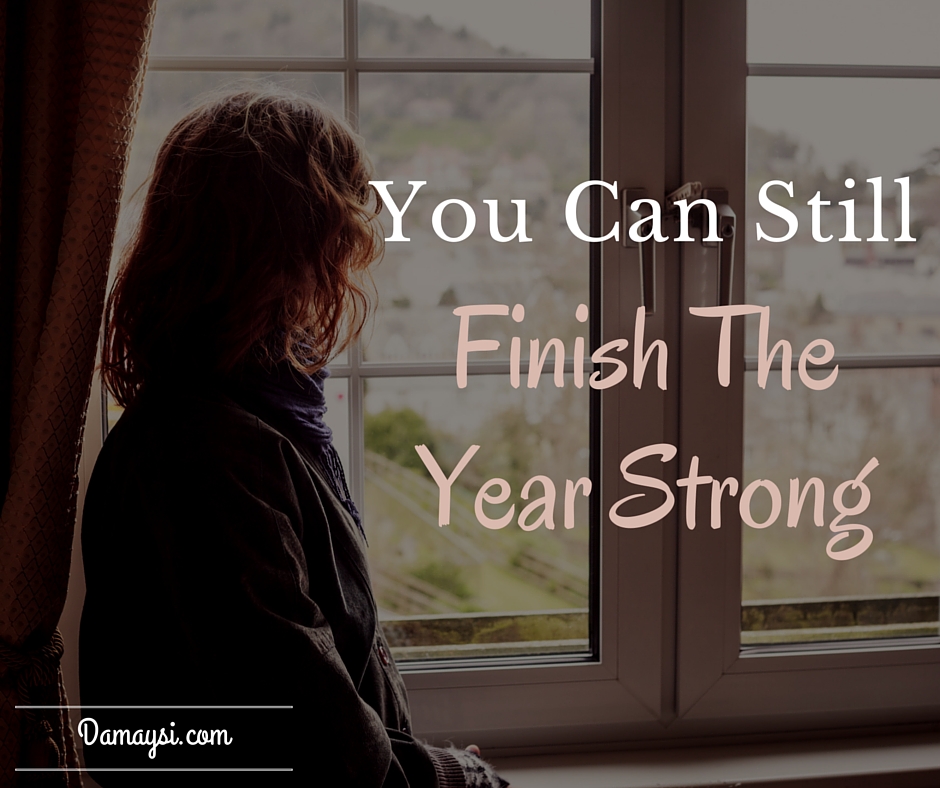 How to Finish 2015 Strong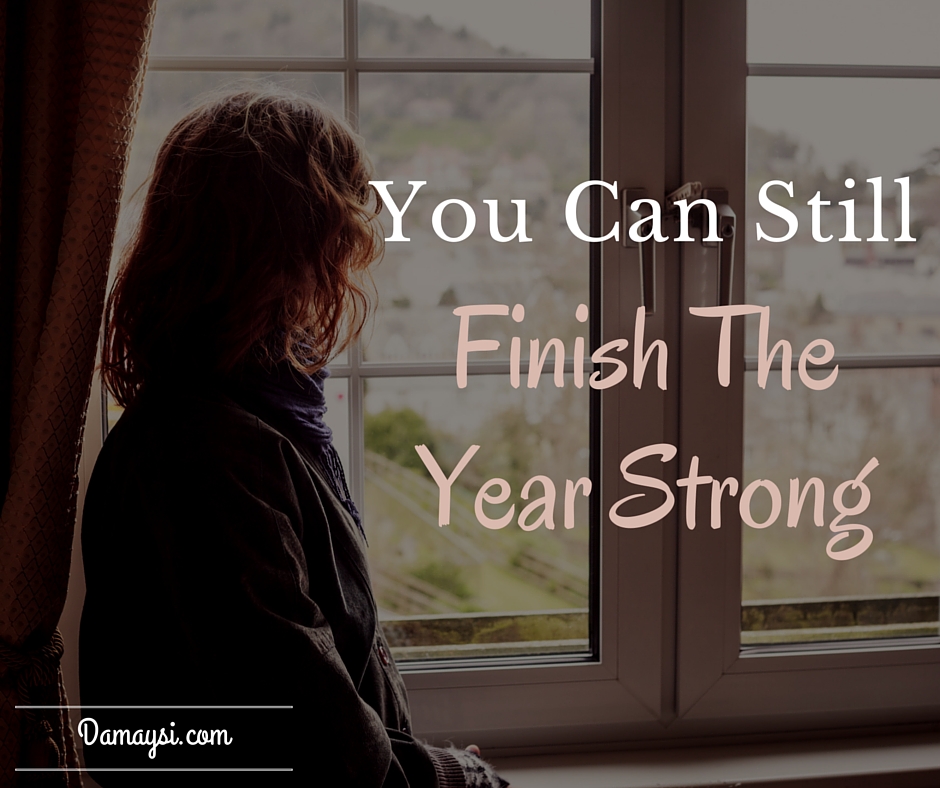 Hello, friend!
Can you believe we are 45 days away from the new year? Exciting, huh? I am so ready to move to our new condo in 2 weeks and start decorating!
This year has been full of dreams-come-true for me. I spent several months living in Europe, I visited South France, I got engaged to the man of my life for 21 years (we met in Cuba when I was 16), and I began creating my first e-course, "Understanding Self-Worth".
However, there are several goals I did not achieve or even attempted to achieve for more than 2 weeks this year. So, today I looked at the calendar and thought, "what can I do for the next 45 days about these goals that can make a difference in my life?"… hence this blog for you!
Has it happened to you that you set a goal at the beginning of an exciting new year, you promise and swear to yourself that this year you are going to do it, and then you find yourself soon giving up on it? I am sure it has! What goals did you write at the beginning of this year that you didn't accomplish?
One of my major goals this year that I gave up on the first 2 weeks was to practice yoga 4 to 5 times a week. In 2014 I trained daily at the gym for a body building competition for 90 days straight until I was faced with a life situation which forced me to stop. It was a very rigorous training, so I thought having the discipline to practice yoga was going to be easy. It wasn't. And now 45 days before the year ends I am sitting here with no flexibility wondering how awesome, flexible, and hot my body would be today if I had kept my goal. I also wanted to start juicing this year, and I just bought a juicer and started last week! Hey, you know what? I am NOT going to beat myself up for procrastinating. I already procrastinated, and beating myself up for it will only make me feel worse.
Imagine for a moment if you had kept your goals…
Imagine if you were in the best shape of your life, or if you had finally learned some Spanish, or if you had quit smoking, or paid your debt, or bought the house… or saved your money!
But do not get discouraged or depressed here. Here are some examples of tips on how to end 2015 strong!
Forgive yourself for not being consistent and re-visit your 2015 goals
Congratulate yourself on the goals you accomplished!
You have 45 days left, so what can you do to finish strong and satisfied?

Realize that in 45 days you can get in good shape with

consistency and a smart meal plan

. If you go to the gym for the next 45 days and work with passion, you can get in, well… much better shape than you would be if you don't do anything about it (and more vibrant energy, and better complexion, and much better mood).
Understand that you can still quit smoking this year. Stop putting cigarettes in your mouth. It is that simple, my friend. Don't tell yourself stories of how hard it is. End 2015 clean (if that is your goal).
If your goal was to pay off debt, you have 45 days to devise a plan to make extra money, sell some clothes or things you do not want, and pay off some debt.
If you wanted to learn a language, do you know how much you can learn in 45 days of daily focused 30 min studying? More than if you didn't do anything about it, and enough to feel accomplished and proud of yourself on December 31st.
Was one of your goals to learn how to cook? In 45 days you can make a new meal every 4 days to be conservative and that would have you make 11 meals before the end of the year!
Did you want to start juicing like me? Start now! Let's say that, conservatively, buying the juicer and some ingredients will take you 10 days. That gives you 35 days of healthy choices!

Want it now! You've gotta want it! Why wait until January 1st of 2016 to do the same thing that you did in 2015? Don't you see that it is just a tradition and a date on the calendar? We are talking about your life!
Finish 2015 strong, and you will start 2016 with MOMENTUM!
45 days is enough to end this year healthy, energized, happy, and accomplished.
Go crush your goals!!