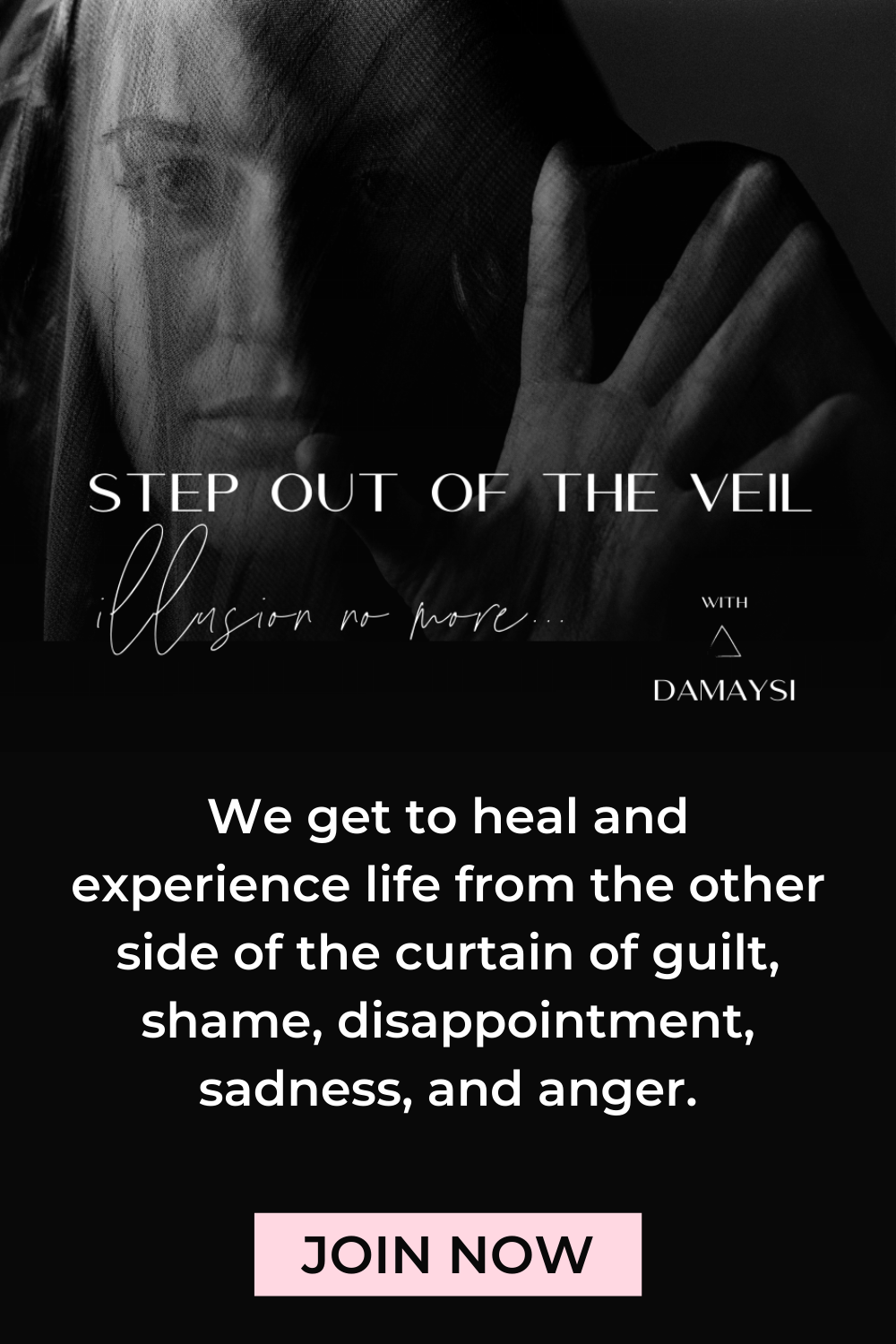 We get to be free from the illusions that were imposed on us as little children by our ancestors and society and from the ones we got used to self-imposing on ourselves.
We ALL get to "step out of the veil" if we choose to.We get to heal and experience life from the other side of the curtain of guilt, shame, disappointment, sadness, and anger.
And then, we see everything as God sees it, and we experience peace from the other side of the veil.
The obsessive questions stop.
The depression stops.
The anxiety subsides.
The fear of people breaking our hearts disappears.
The judgement stops.
The hiding behind the computer screen stops.
We start taking our seat at the table.We start taking our space in the world.
We truly live like we matter.
We understand at a heart level that we do belong, we are enough, we are love (and loved), we deserve happiness, money, health, and everything we desire.
It is my absolute honor to introduce to you: Step Out Of The VeilIllusion No More.
A live program that we will run on zoom where I will teach on all of this + personally coach on the subjects.
It is 5 days long, and it starts on March 26!
The Early Bird price is only $111, and it goes up to $333 on March 22.
DM me for the payment link!
This round is for women only.