The way to AMPLIFY your confidence is to repeatedly do the things you are afraid of doing knowing that you are doing it for you and keeping your "WHY" in front of your heart.

Damaysi Vazquez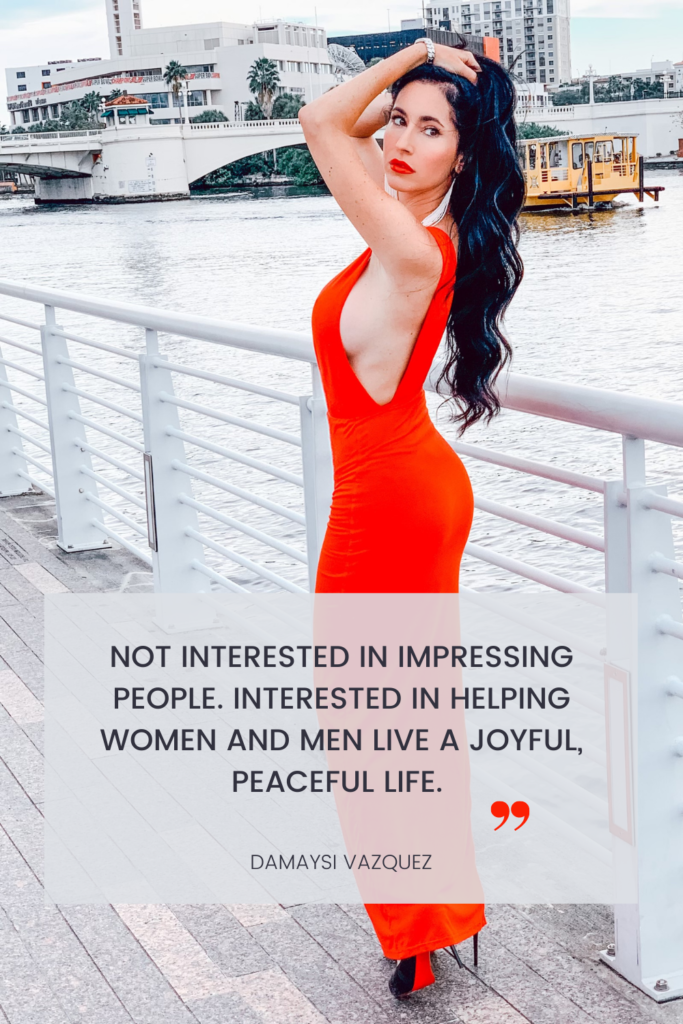 Fears are trying to protect you… so while you do the inner healing work, you still want to take the scary steps… so you look at fear, say "thank you for trying to protect me", and you walk with it by your side while you take the steps towards your goals. Period.
You have so much boldness and power in you that wants to emerge and make a difference in the world!
The very thing we are avoiding which is disappointment, is what we are experiencing over and over by ignoring our "why" and silencing our intuition.
I promise you that the more you do the things you are afraid of doing, the better and more confident you will get.
And… about your daily content:
Bring your power to it. We all need your blazing fire, your heart open, and your aura on point… grounded, clear, resilient.
I love you.
You are pure power, and you can achieve and manifest anything you desire just because you decide to do it.
Show up online and in your life in a polarizing way. Be divergent. Be you all the f*cking way!!!
Emit so much of your powerful fire that the people you are speaking to stop on their tracks and message you.
And this is what I reveal to my clients with The Divergent Effect. It is a different approach I created where I show my clients how to get results (sales, clients) by amplifying their confidence and speaking/writing in a way that is enticing, bold, unique, and powerful.
I only work with clients who are ready to do the damn thing and step into their dynamic power.
You are powerful.
You are the one.
You have it all in you.
You are worthy.
You can, and you will.
If you want to amplify your power and confidence, make an appointment for a free connection call with me here
Love you!
Damaysi