You Decide How Things Work For You
When you sign up for a new course, a mastermind, or a 1:1 coaching package, you get to decide how it is going to work for you.

Damaysi Vazquez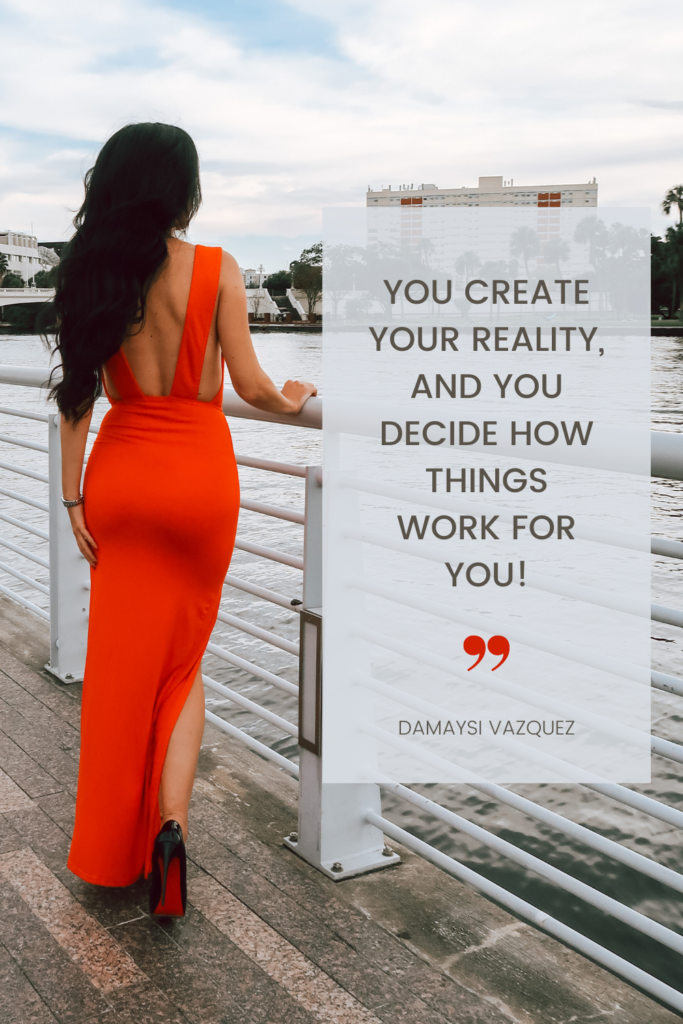 It is between you and the universe. Period end of transmission.
The responsibility is on you.
But this is amazing news because you get to shift your life in the direction you want it to go. You have the power.
You are not a victim to your past, your thoughts, your mental narrative, or money.
You are a powerful, intense, and creative soul in a ball of liquid crystalline energy called your body. And you have a purpose.
And we actually need you to say the things and show up online because it is not the same without you.
Do it boldly, powerfully, and divergently.
And use the coaches to help you with guidance and not because you need someone to save you. For no one will save you except yourself.
After 1:1 coaching with me you will be:
Activated into an unshakable confidence
Clear about your message and goals
Free from a lot of emotions and beliefs that are stopping you
More awakened and with more creative expression
More grateful with a beautiful perspective without attachments
Less interested in impressing people or what others think of you
Vulnerable, bold, and less inclined to allow fear stop you
Clear of many energetic blocks
Ready to disrupt your industry and make your own rules with your approach
Ready to raise your prices and live the life you desire without burnout
If this resonates with you, schedule a free connection call with me here
Love, Damaysi