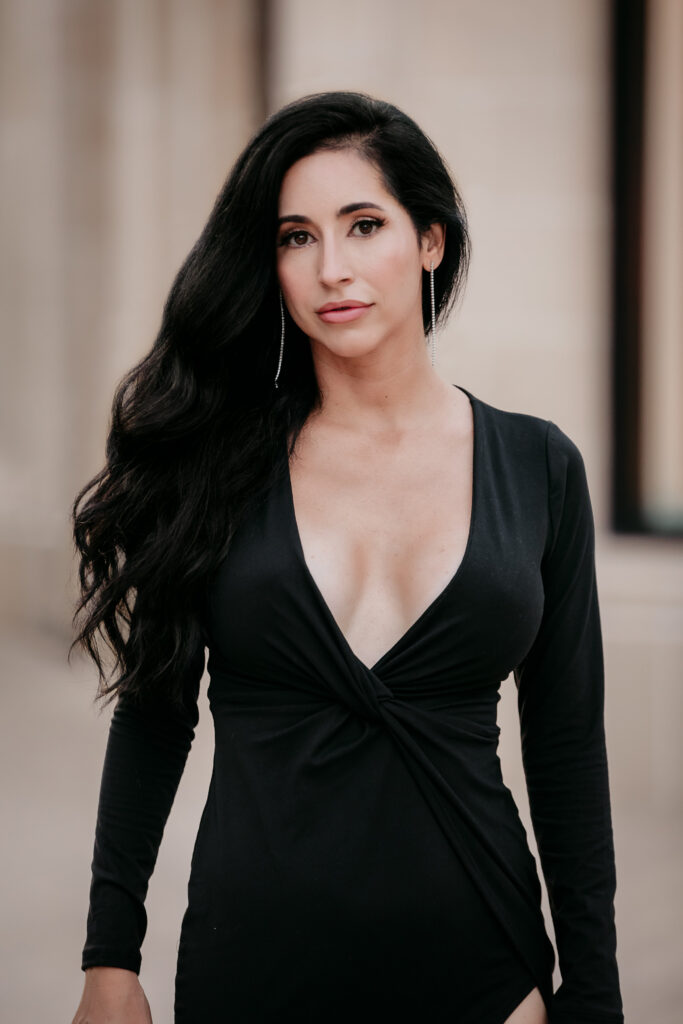 Hi! I am Damaysi, the Pinterest Queen for brands who want to increase their monthly viewers and their sales on Pinterest and go from where they are to millions of consumer's eyes. Are you struggling to grow your brand on Pinterest?
I can help you to…
1- Set up your Pinterest account and optimize it.
2- Name and organize your boards.
3- Perform keyword research and attract hundreds of thousands of eyes to your brand in a few weeks.
4- Create and upload videos the proper way.
5- Apply for story pins and design and upload them properly.
6- Create effective adversing campaigns that get results.
Does this sound like something you would love?
I spend my days designing pins, conducting keyword research, growing Pinterest accounts for my clients, coaching, writing, podcasting, and visiting beautiful high-vibe places all over South Florida! Pretty cool, right?
I do this work because I want to help business owners grow their business and maximize their brand exposure. I love to get calls from clients freaking out because their Pinterest account is growing and their businesses are getting leads and sales.
Ultimately? Every business wants more sales and every brand wants more global exposure. I want to live in a world where businesses are prosperous and we all support each other!
My journey to marketing on Pinterest began in 2019 when I took a course that taught me the ins and outs of Pinterest back then (Pinterest changes almost on a monthly basis). I took my own account from 83 viewers to over 3 million in a few months, and I decided to start doing it for my friends.
Pretty soon I had an agency, and I had to hire two employees!
Here are some testimonials: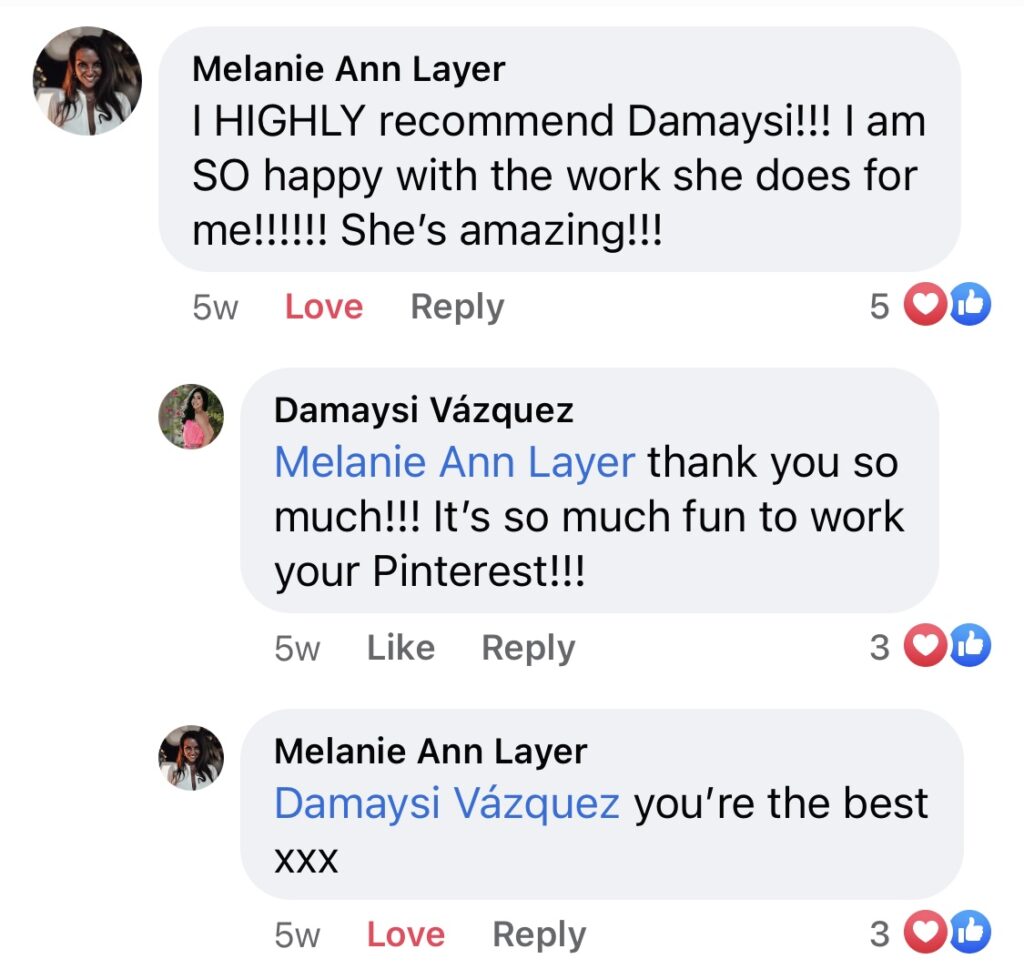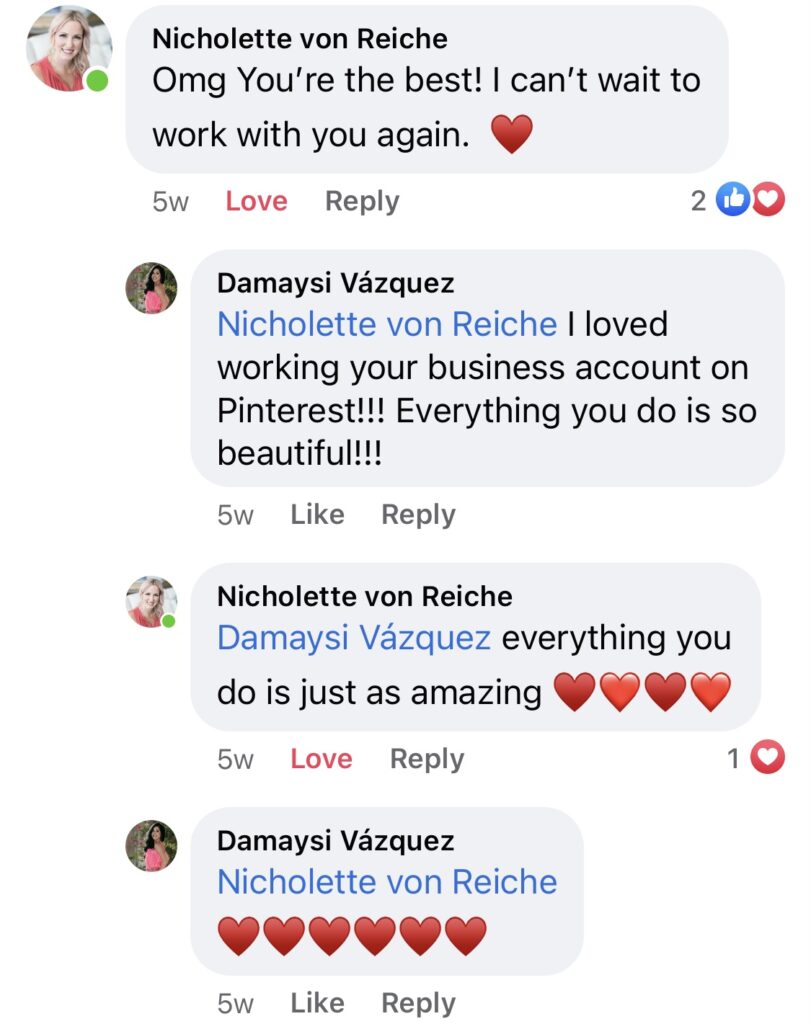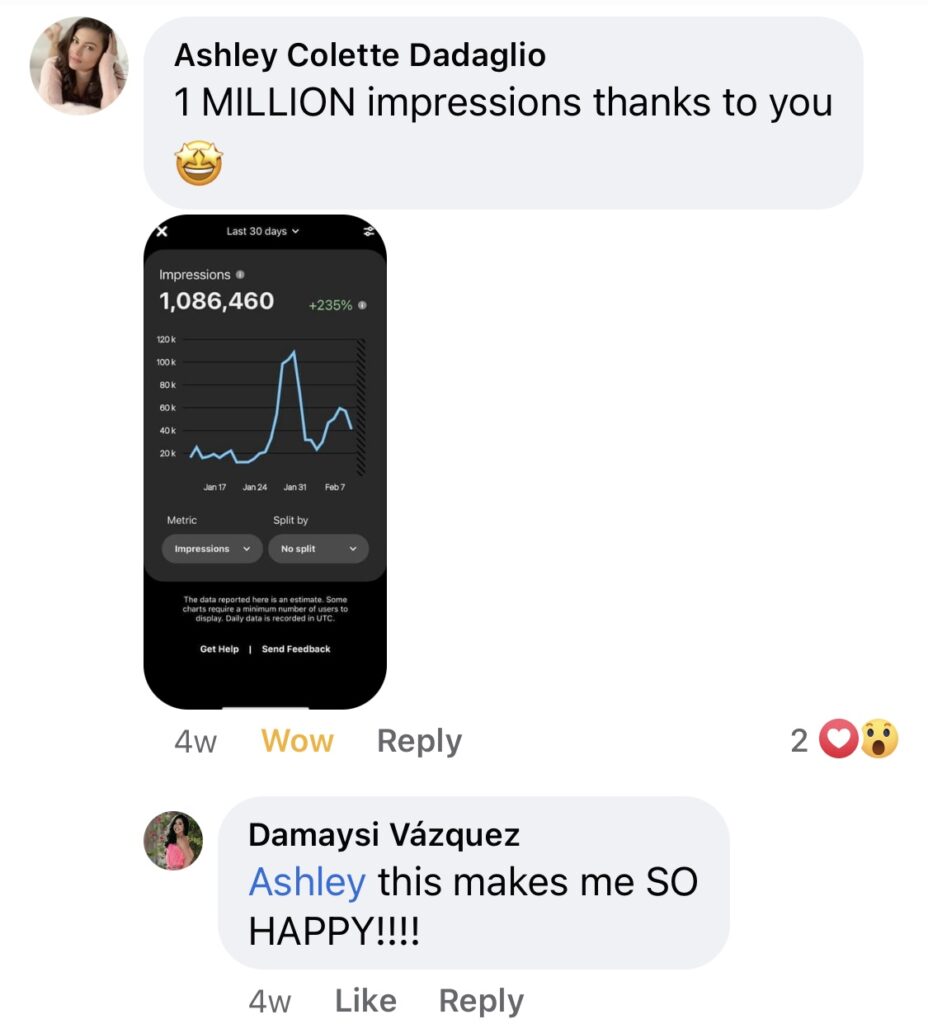 When I am not coaching or strategizing on Pinterest, you can find me at a beach or at an Ayahuasca ceremony retreat. I also have an unhealthy obsession with Cinnabons!
Are you ready to experience exponential business growth and the level of brand exposure that you have always craved?
I invite you to private message me on social media or to check out the self-paced Pinterest Course that teaches you everything I do. Click here to check it out!