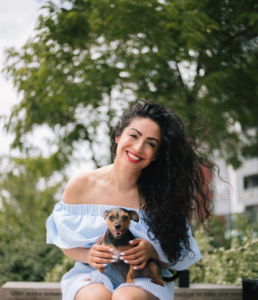 "I would like to think of myself as a strong woman. I am highly ambitious, compassionate, creative and I have vowed to live a full life. But even the strongest woman can fall apart and wonder how she will ever get up… even worse, begin to believe maybe it's will be easier to just stay down. Near the end of 2019, this was me. I came back completely broken for a trip Iran where I felt my will to be who I know I am destined to be was ripped out of my chest.

After a week in bed, utterly ignoring the world, I opened up about my struggle in a private chat to Damaysi and she said she could help me. Instantly, a relief came over me. I am highly intuitive, and despite this, I generally vet a coach for weeks before I agree to work with them. With Damaysi, the decision was instant. I knew I needed a strong woman who could relate to my past and current struggle to help me gain my clarity.

And did she ever. She gave me space to heal my pain. She gave me tools and guidance with each call that allowed me to forgive my pain and to move past it. And even more, she cleared the way for me to take back my power. As I released a layer unnecessary emotional baggage that served no one, she helped me strengthen my faith in my purpose.

It was an honor to work with Damaysi. I cannot vouch for this woman enough. She is simply incredible! She is the definition of a Spiritual Boss Lady. A woman on this Earth to empower others and take them to their truths. If you are reading this right now, know that you are worth it and Damaysi will empower you beyond your wildest expectations."

Atena Sadegh – Founder and Creator of Pretty Happy Habits
Instagram @prettyhappyhabits
YouTube: Pretty Happy Habits
Website: https://www.prettyhappyhabits.com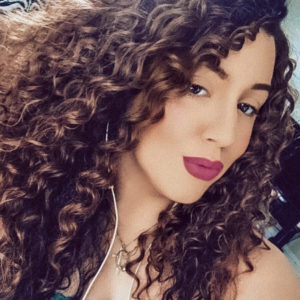 "I started working with Damaysi because I wanted a one-on-one coach. I didn't have any hesitations about working with her because I instantly connected with her.
I have made tremendous changes since I have been working with Damaysi. I used to feel afraid to promote my products. I also used to be too shy to be on camera. After working with Damaysi, I have so much confidence, and I am able to speak up without feeling afraid.
The best thing about working with Damaysi is that she is understanding. She will listen to your problems and concerns and develop a solution. I never felt misunderstood. Whenever I presented a problem, we tackled it together. Damaysi is one of the wisest people I have ever met. In our one-on-one sessions, we worked on many different things. We worked on my business plans, my financial goals, my insecurities, and my confidence.
Working with Damaysi has definitely impacted my future. I am more confident than I was before and I know that I will keep growing. I will continue to work with her because she is an amazing coach.
You will not be disappointed about working with Damaysi. My life changed drastically in 6 weeks."
-Agustina Martinez, Life Coach and CEO of The Soul Print, Inc.